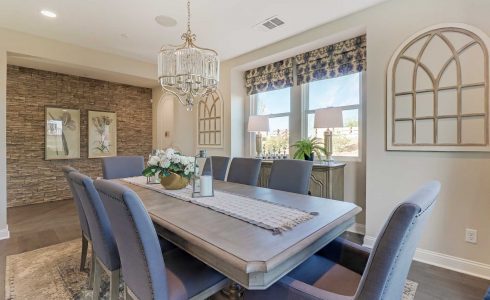 Spring is the busy season, right? But summer is so much more convenient. Then again, maybe you should wait until things calm down in Fall and Winter so you can take your time and not feel so rushed. Sound like what you've been going through while trying to decide if you should be buying a new home in California now?
The truth is, there really isn't a "best time" to buy, nor is there a "worst time." It all depends on what you're looking for and your unique set of personal circumstances. However, you can layer in an examination of the differences that exist between the seasonal markets to help set yourself up for success.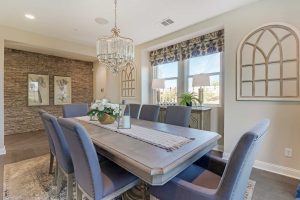 Buying a new home in California in the Winter
Many seasoned homebuyers swear by winter home purchases for many reasons. First, winter is naturally a slower market—even in areas that don't have sub-zero temperatures. This is helpful for those who are you're buying in an area in which real estate tends to be ultra-competitive.
Another advantage to buying a home in California in winter is that it's also a slower season for moving companies, which could mean a discount for you. Winter is also a great time to look for Quick Move homes from new-home builders. Builders may be looking to "clear their books" of existing homes at the end of the year, and that often means great deals for buyers.
Buying a new home in California in the Spring
Because much of California doesn't see the seasonal weather swings of many other places, buyers may not be throwing off their snowsuits and digging out their flip-flops at the first sign of a Spring thaw. But buyers in the Golden State still know that Spring kicks off what is traditionally known as the prime buying season. That's because people across the country who have made it through the holidays and the cold tend to start thinking about listing their home or buying a home when the weather starts to shift.
It's good to keep in mind that a hot spring market can lead to rising prices in summer regardless of location. You may be able to avoid the rush and the price bump by buying in the beginning of the season.
Buying a new home in California in the Summer
Lots of people start thinking about buying a new home in California in the summer, whether it means getting settled in before school starts or taking advantage of a more relaxed work schedule that gives them time to pack, move, and unpack without depleting vacation time. "Home sales tend to rise along with the temperature," said TIME. "According to Realtor.com, 50% of homes are sold in summer."
There is also typically more inventory in summer, both on the resale side and in new construction. Although each builder and new-home community are different, new construction builders often release additional new homes in the summer to accommodate a presumed increase in buyers. That can work to your advantage if there is a particular homesite or model you have your eye on.
Fall
Fall is a hybrid of spring and winter when it comes to the advantages of buying. Kids are back in school, so many families have already moved or delayed their plans while the little ones get settled in to their classrooms. That can mean a greater opportunity to secure the home you want without the heavy competition of spring and summer. Also, thanks to the principle of supply and demand, it can be easier (and less expensive) to get movers and hire contractors to make fixes and updates on your existing home.
Fall is also the perfect time to address your landscaping in California. "Autumn, with its cooler weather and anticipated winter rains, is the best time in most areas of California for landscape planting," said UC Davis Arboretum and Public Garden. Loren Oki, a statewide Cooperative Extension landscape specialist in the department of plant Sciences at UCD, said, "Fall is the best time of year to plant. Many people think spring is the optimum time for landscape planting in California, but it's better to plant in fall when there is more soil moisture and mild temperatures for several months. This allows roots to grow and expand before summer heat and dry conditions occur, which is stressful for new plants."
Another factor to keep in mind when it comes to buying a new home in California in the Fall: the amount of light on a gloomy day. Anytime you tour a home for sale, all the blinds and drapes are open and all the lights on. That's a real estate trick to increase the amount of light in the house. Today's new construction homes tend to be light and bright with tons of natural sunlight streaming in through multiple windows, so they don't need that extra help. Still, time of year plays into the appearance of the home—even in Southern California.
"Every home looks its best on a gorgeous sunny day in May, but how will it seem when the gray months roll around?" asks Bob Vila. This is important to keep in mind when looking at homes in "the off-season," which "will afford a clearer picture of how the house holds up under inclement conditions and how the interiors feel on gloomy days."
For more information, visit Williams Homes. This acclaimed California builder was founded in 1997 on the principles of integrity, trust, and partnership and has continued to thrive as one of the state's fastest-growing homebuilders. Williams Homes was the proud recipient of the 2013 Builder of the Year Award by the Building Industry Association.
Williams Homes has built and delivered hundreds of homes all over the state ranging from $159,000 to in excess of $1,000,000, building long-lasting relationships with homebuyers who often seek out another home from the builder when it's time to move up or move on.