Williams Ranch, Vineyard Plan 1

Now Selling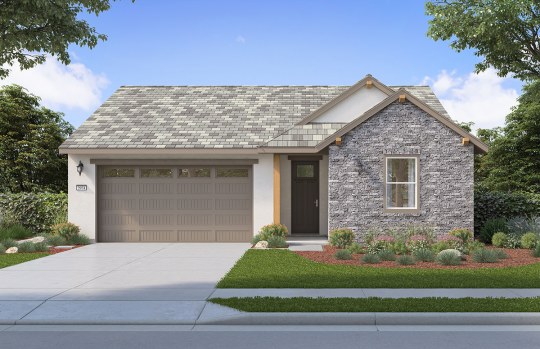 Vineyard - Plan 1B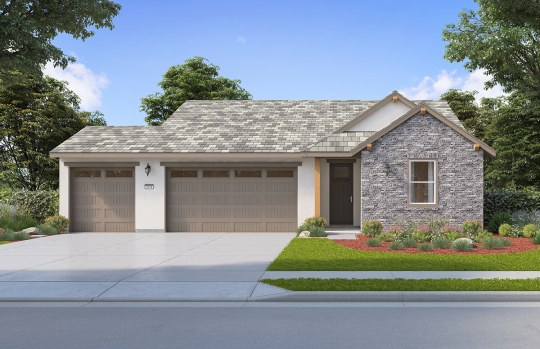 Vineyard - Plan 1B - 3 Car Garage
Vineyard - Plan 1B - RV Garage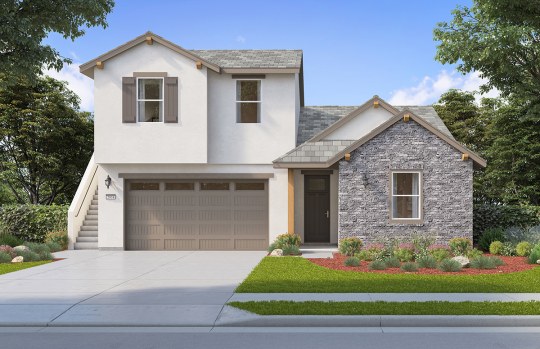 Vineyard - Plan 1B - ADU
Vineyard - Plan 1C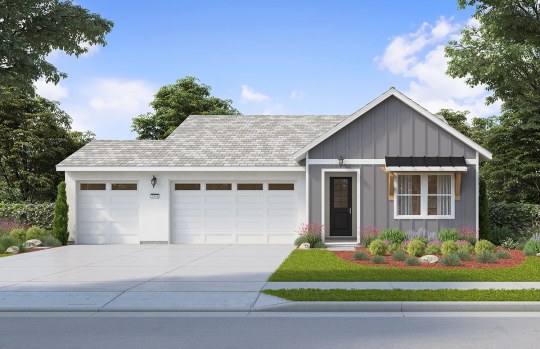 Vineyard - Plan 1C - 3 Car Garage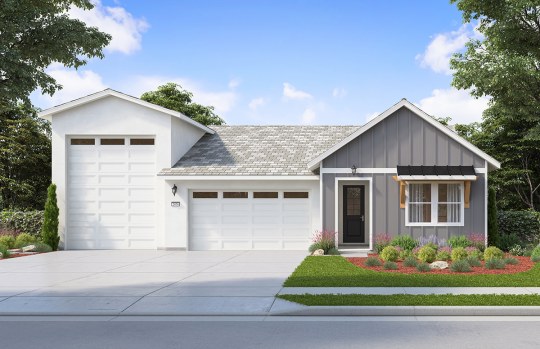 Vineyard - Plan 1C - RV Garage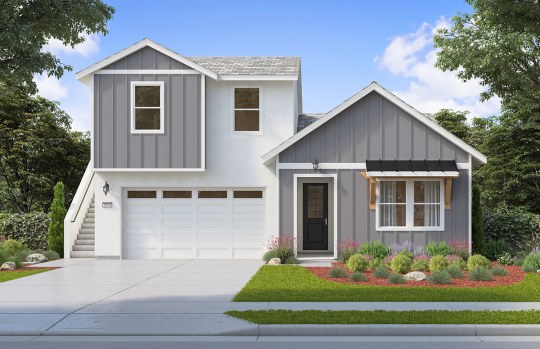 Vineyard - Plan 1C - ADU
---
Vineyard Plan 1 is a single-story home with 1,736 square feet and an optional ADU that offers 510 square feet of additional living space, totaling 2,246 approximate square feet. Step through the covered entry and there is a secondary bedroom, full bath, and a den with the option of making it bedroom three tucked off to the side. The large island kitchen opens to both the dining and great room with sightlines to the covered outdoor room. The primary bedroom features views of the backyard and an ensuite bath with a walk-in closet. The 2-car garage conveniently connects to the laundry room. Notable options for this plan include an optional 3rd car garage, the addition of an R.V. garage, and an ADU above the garage with a kitchen, great room, bedroom, and bathroom.
---
Request a tour of this floorplan
Let us know what day and time works best for you!
Schedule an Appointment
Choose a date and time that works best for you and how you'd like to meet, in-person or virtually. We'll contact you to confirm.