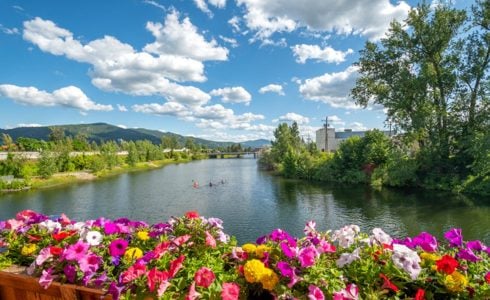 If you're considering moving to Boise, ID, there are few things that you should know. This city is quickly becoming one of the most popular destinations in the US, and for good reason. Boise offers a perfect combination of natural beauty, high quality of life, and a thriving job market. There's certainly something for everyone.
If you've been considering moving to Boise, this guide will give you an insight into what life is like and how you can make the most of living in this beautiful city.
Cost of living
One of the greatest benefits is the cost of living. Compared to other cities in the US, Boise is relatively affordable. The cost of living index is lower than the national average, with affordable housing, groceries, and healthcare. This makes it an excellent place to settle down and raise a family.
The great outdoors
Boise is an outdoor lover's dream. Nestled at the base of the Rocky Mountains and surrounded by public lands, there is no shortage of outdoor activities such as hiking, skiing, and biking. The Boise River Greenbelt, a 25-mile paved walking and biking trail along the river, is a local favorite. The city also has several beautiful parks, including Ann Morrison Park, Kathryn Albertson Park, and Julia Davis Park.
Neighborhoods
There are a variety of neighborhoods, each with its own unique charm. If you prefer a quiet, suburban lifestyle, Meridian or Eagle might be perfect for you. If you're looking for something lively and vibrant, downtown Boise is a great option. The North End is a charming, historic neighborhood with tree-lined streets and beautiful architecture. No matter what your preferences are, you'll find a neighborhood in Boise that suits your lifestyle.
Weather
Boise has a semi-arid climate with mild, four-season weather. The summers can be hot but dry, with temperatures in the mid-80s. Fall is mild and one of the most beautiful seasons with colorful foliage, while winter is cold and dry, with occasional snow. Spring brings beautiful blooms, but also a lot of rain. All in all, the weather in Boise is relatively pleasant throughout the year.
Food scene
Boise has a growing food scene, with plenty of restaurants, cafes, and bars to choose from. The city offers a wide variety of cuisines, including Mexican, Asian, Italian, and American. Many local restaurants specialize in farm-to-table cuisine, using fresh and locally sourced ingredients. The Basque Block, located in downtown Boise, is a unique cultural hub that offers Basque-style dining, music, and events.
Vibrant arts and culture
There's also a thriving arts and cultural scene, including several museums, galleries, and theaters. The Boise Art Museum, Idaho State Museum, and the Discovery Center of Idaho are all worth visiting. The Egyptian Theatre, built in 1927, is a beautiful historic landmark that hosts concerts, movies, and other events. The Treefort Music Fest, one of the largest indie music festivals in the US, is held annually in downtown Boise.
Strong sense of community
There is a strong sense of community, with friendly and welcoming locals. There are many community events held throughout the year, such as the Boise Farmers Market, Boise Music Week, and the Spirit of Boise Balloon Classic. The city also has a bustling downtown area, with many shops, restaurants, and entertainment options. The city's relatively small size makes it easy to get to know people and become a part of the community.
Jobs and economy
The city has a diversified economy, with industries ranging from technology and healthcare to manufacturing and agriculture. Some of the largest employers in the area include Boise State University, St. Luke's Health System, and Micron Technology.
Boise is a fantastic place to live, work, and play. The area offers a unique combination of outdoor recreation, affordable living, and a strong sense of community. Whether you're a first-time homebuyer or a young professional looking to advance your career, there's something for everyone. It's no wonder why it's become a popular destination for those who want to enjoy a high quality of life in a picturesque mountain community.
New homes in Boise, ID by Williams Homes
Looking for a new home in the Boise area? We have three new communities opening soon in Boise: Cranefield, Farmstead Landing, and Sun Creek. Join our VIP interest list to be kept informed on everything these communities have to offer.
When it's time to find your family's new home in Boise, we hope you'll consider Williams Homes. For more information, please visit us at WiliamsHomes.com.