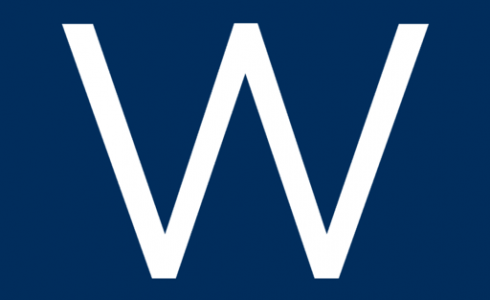 Did you know that moving is considered one of the most stressful life events? Between finding the right resource who will be trustworthy and professional, packing up all your things, and getting settled into your new home in California—often with kids and pets in tow!—it can cause major anxiety. But it doesn't have to. The right preparation is key to a smooth move. These moving tips will help.
Protect yourself
If you haven't moved recently to a new home in California or you're doing a professional move for the first time, you may get a case of sticker shock when you start getting quotes. "The average cost of an intrastate household move is $2,300 for 4 movers at $200 per hour, according to the American Moving and Storage Association," said Moving.com. "This is based on an average weight of 7,400 pounds. Keep in mind—if you have three bedrooms or less, you may not need a crew of four movers. Fewer movers mean a lower hourly rate."
While rates can vary greatly, chances are the price you are quoted will be above what you expected—or at least what you wanted—to pay. This could compel you to look for  a less-expensive option, but experts caution about going with the lowest bid. In a worst-case scenario, "Some moving companies quote lowball prices and then, once the move is underway, hold their customers' property hostage until they pay much more," said Consumer Reports. "Others demand substantial deposits and then don't show up," Katherine Hutt, a spokeswoman for the Better Business Bureau, told them.
You can avoid this by using these moving tips to protect yourself in several key ways, they said:
Get at least three written in-home estimates—"Be suspicious if an estimate is unusually low or if the moving company provides an estimate over the phone or online without sending a representative to scope out the job. It may be a sign of scam.
Be wary of large deposit requirements—"A moving company shouldn't require a deposit of more than 20 percent of the estimated cost of the move. Many won't require any payment until your belongings are delivered.
Read reviews and complaints—See what other customers are saying about the company by searching the web with the company name and such terms as 'complaints' and "'eviews.' Find out whether the company has a report with the Better Business Bureau, which has reviews of more than 20,000 moving-related companies."
Verify credentials—"California's Public Utilities Commission, cpuc.ca.gov, regulates California intrastate household moving," said eMoving Storage. "The mover must have a CAL-T # (with this, you can verify if a local mover is licensed and insured)."
Consider the kids
If you can have friends or family members care for young kids during your move—great! While some kids want to help, it's easy for them to get bored and whiny, which can make a high-stress situation even worse. If they're going to be with you during the move, heed one of the most useful moving tips and add a few key items to your essentials box: a deck of cards, a book or coloring book and crayons, or a new video game for their handheld device.
Start collecting boxes
While many movers provide boxes, they're not free. The grocery store is a great place to get them, and they cost nothing (Tip: wine boxes are especially useful for transporting glassware and other breakables.) Be sure to ask in the market because unused boxes are collapsed and left out in the elements. Nextdoor is another great place to inquire. People often post their unwanted boxes at no charge, but it doesn't hurt to also send out a request.
Pack smart
These pointers from Real Simple will help you pack up the right way, which will then make it easier to unpack. "Use the right size boxes. Put heavy items, like books, in small boxes; light items, like linens and pillows, in bigger ones. Put heavier items on the bottoms of boxes, lighter items on top. Don't leave empty spaces in the boxes.
Fill in gaps with clothing, towels, or packing paper. Movers often won't move boxes that feel loosely packed or unbalanced."
Hook up your cable and internet ahead of time
You don't want to hit a busy period for your cable and Internet companies and have to wait to have everything connected in your new home in California. Set the appointment as soon as you learn your move-in date. Especially if you have kids or have to be connected for work, living without Internet for a period of time can be painful.
Pack a box of essentials
This is key to making a smooth transition to your new home in California. Pack it with anything you think you might need on the first few nights, and put it in your car. You don't want to have to dig it out of the sea of boxes in the moving truck. Make sure you include:
A couple of outfits for every member of the family, including pajamas!
Bedding—blankets, sheets, mattress covers, pillows, and sleeping bags
Towels and toiletries—include soap, shampoo, toothbrushes, and anything you use daily
Prescriptions and daily medications for every member of the family (don't forget pet meds!) as well as just-in-case items like Advil and Tylenol
A first aid kit
Jewelry and other treasures that you want to keep close
Phone and computer chargers
Toilet paper, paper towels, paper plates, and plastic cups and silverware
Dog food and bowls, leashes, beds, and favorite toys
Checkbooks and credit cards
Important papers including tax returns, passports, social security cards, etc.
It's also a good idea to bring a cooler filled with sandwich fixings and bottled water, as well as snacks like protein bars, yogurt, and peanut butter and crackers. You might not get to the market right away, and, while you can always order pizza, having some healthy, easy-to-prepare options in the house will come in handy,
Sign up on Nextdoor
When you're moving to a new home in California, it can take time to build up that network. Nextdoor is a great way to find a babysitter, a handyman, or get recommendations for the best local Chinese food restaurant. Posting that you're new to the neighborhood is also a great way to alert other new homeowners, who may become new friends!
For more information on moving tips, visit Williams Homes. This acclaimed California builder was founded in 1997 on the principles of integrity, trust, and partnership and has continued to thrive as one of the state's fastest-growing homebuilders. Williams Homes was the proud recipient of the 2013 Builder of the Year Award by the Building Industry Association.
Williams Homes has built and delivered hundreds of homes all over the state ranging from $159,000 to in excess of $1,000,000, building long-lasting relationships with homebuyers who often seek out another home from the builder when it's time to move up or move on.