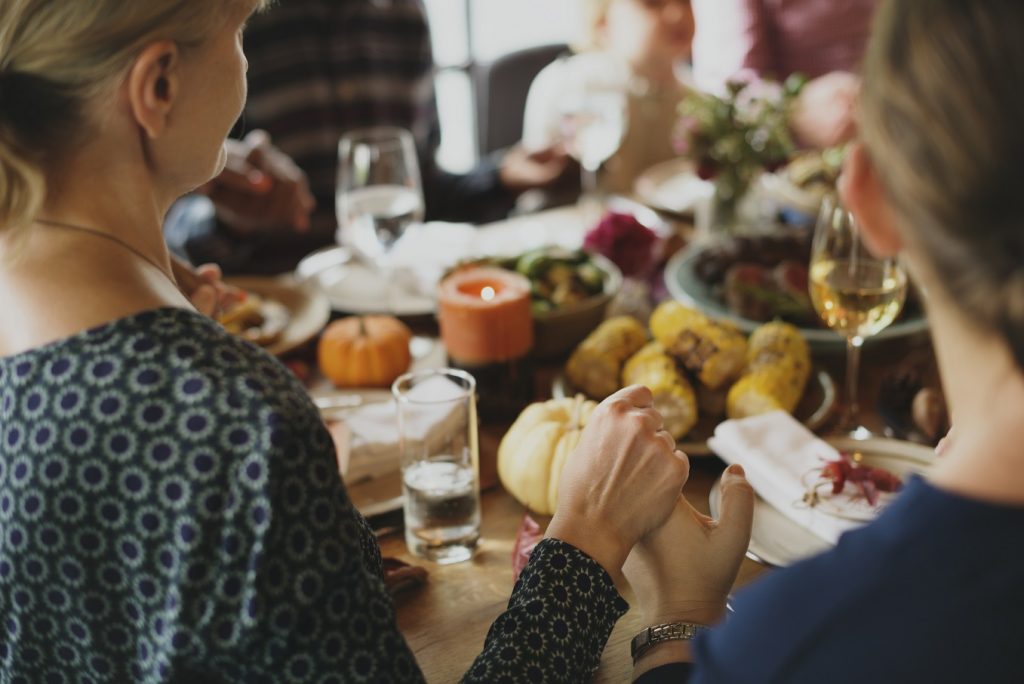 Thanksgiving is a time for giving thanks, spending time with family and friends, and savoring a delicious feast. And if you're hosting Thanksgiving for the first time this year, it can be simultaneously exhilarating and nerve-wracking. There's a lot to consider, from menu planning and grocery shopping to cleaning and decorating your home. You want to put on a memorable feast that everyone will love, but you don't want to feel overwhelmed and stressed out. To help keep things on track, here's a list of essentials that will make hosting your first Thanksgiving a success.
Plan the menu ahead of time
Hosting Thanksgiving is all about the food, so plan the menu well in advance. Decide on the dishes you want to serve, check your pantry, and create a grocery list. Don't forget about accommodating guests with dietary restrictions.
Keep the menu simple
While it can be tempting to create an elaborate Thanksgiving feast, that might only add to your stress levels. Keep the menu simple, with dishes that are easy to make and can be prepared ahead of time. Consider asking guests to bring a side dish or dessert to share, which can help lighten your load and add variety to the meal.
Choose a turkey wisely
The star of your Thanksgiving feast is undoubtedly the turkey. Plan to buy the turkey beforehand, and ensure you have a roasting pan and meat thermometer. If you're planning to get a fresh turkey, be sure to order it in advance from a local farm or butcher.
The turkey is the centerpiece of the Thanksgiving meal, so it's important to get it right. Choose a turkey that's the best size for your number of guests and plan to cook it ahead of time. Consider brining the turkey to keep it moist and flavorful and remember to let it rest before carving to ensure it's tender.
Make a schedule
You'll have a lot to do on Thanksgiving and it can be easy to get overwhelmed. Create a schedule that breaks down tasks into manageable blocks. Include prep time, cooking time, and a little bit of buffer time in case something goes wrong.
Prepare some dishes ahead of time
Cooking everything on Thanksgiving day can be stressful, so it's a good idea to prepare some dishes ahead of time. Some dishes that can be made a few days earlier include desserts, mashed potatoes, dressing, or even cranberry sauce. Just store them properly and heat them up on the day itself.
Get your house ready
Before the guests arrive, make sure your house is clean and tidy. Clear any clutter and make sure there's enough seating for everyone. If you're short on space, consider renting tables and chairs. Don't forget to decorate your home with fall-themed decor. You don't have to spend a fortune; a few pumpkins and some fall leaves can go a long way. Be sure to prepare guest rooms in advance if you're expecting overnight guests.
Set the table
The table setting can make a big difference in the overall ambiance of the meal. Make sure you have enough plates, glasses, and silverware for everyone. Fold the napkins or use napkin rings and add a fall-themed centerpiece like a floral arrangement. Bonus tip: set the table the day before with all the serving dishes and tableware. You can put notes labeling which dish will go on the serving ware to keep things organized the day of.
Serve drinks
Aside from the food, you'll want to make sure there's enough to drink. Serve water, wine, and non-alcoholic beverages like apple cider and hot cocoa. You can also create a signature cocktail that adds to the festive atmosphere.
Keep guests entertained
Once the meal is over, continue the festivities with some entertaining activities. You can put together a playlist of festive music, play board games, or plan an outdoor activity like a scavenger hunt or football game. Keep in mind that the goal is to create memories and forge new traditions with those closest to you.
Ask for (and accept) help
Preparing a Thanksgiving feast is a lot of work, but you don't have to do it alone. You can ask for help from family and friends. You can assign a dish or beverage for your guests to bring, have someone help you in the kitchen, or even serve store-bought sides and desserts. Just remember you don't need to do everything by yourself.
Hosting Thanksgiving for the first time can be daunting but also rewarding. With some planning and preparation, you can create a memorable experience for you and your guests. At the end of the day, enjoy the time with your loved ones, and don't stress too much about making everything perfect. After all, Thanksgiving is a time to give thanks and enjoy the company of those closest to us.
Want to host the next Thanksgiving in a new home? Williams Homes builds new home communities throughout California, Idaho, Montana, and Texas in places you'll love to live. Learn more about our available quick move-in homes and new home communities at WilliamsHomes.com.