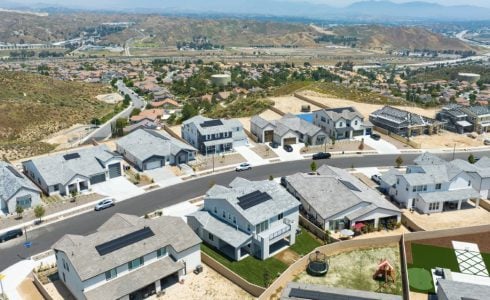 Deciding to buy a house is not an easy task, and neither is choosing the right neighborhood. The neighborhood you choose will have a significant impact on your lifestyle and, ultimately, your quality of life. With so much at stake, it's essential to consider all the factors that make a particular neighborhood the perfect fit for you and your family. Let's discuss the top factors to consider when selecting a neighborhood so you can find the perfect location for your new home.
Location, location, location
The first factor to consider when choosing a neighborhood is its location. The location of your community will determine your commute time, access to social amenities, and even the likelihood of having noisy neighbors. Research the neighborhood's proximity to your workplace, schools, hospitals, grocery stores, parks, and other essential facilities.
Community amenities
The amenities that a community offers can make a significant impact on your quality of life. Begin by looking at the area's schools, green spaces, parks, and recreation centers. If you enjoy going out to eat or shopping, check out the dining and shopping options in the area. Consider the area's transportation options, too, as easy access to public transit or highways can make a big difference. Finally, if you have children, look into the local activities and programs that may appeal to them. A neighborhood that has these amenities can improve not only your own experience but also the experience of your family's life in the community.
Affordability
Affordability is a crucial factor in choosing the best neighborhood. You want to ensure that the price range of houses in the community aligns with your budget and does not stretch you beyond your capacity. Research the cost of living in different neighborhoods and match them up with your budget and lifestyle. You don't want to live in an area that is too expensive for you, and you also don't want to live in an area where the houses are cheap while the cost of living is high. The key is to find a balance.
Neighborhood demographics
The demographics of a neighborhood play a vital role in determining the kind of life you will have. Perhaps you want to choose a neighborhood with a particular culture or age group. Evaluate the diversity, age, education levels, and lifestyle of the people who live there. Besides, some neighborhoods are known for specific activities, such as outdoor sports or nightlife, while others are known for calmer living. If you have young children, you may not want to live in a neighborhood with an active nightlife. Do your research to understand each neighborhood's characteristics so you choose the one that aligns with your preferences and lifestyle.
Quality of schools
Families with children should be particular about researching the quality of schools in the neighborhood. Determine if the schools in the neighborhood meet your children's educational needs, are safe, and have positive reputations. Check their ratings with the local school board and ask for feedback from other parents who have children in the schools.
Look and feel of the neighborhood
One of the factors that many people forget when looking into a new neighborhood is the overall look and feel. You'll want to consider the overall aesthetic of the area, including its architecture, streetscape, and the people who live in the area. Do the homes look well-cared for, and are there signs of community pride? If you're looking for a neighborhood with a strong sense of community, look for signs of active neighborhood associations, local events, and gatherings. A community with a strong sense of community can provide a sense of belonging for you and your family.
Safety and security
The safety and security of your neighborhood are of the utmost importance. You want to make sure that you, your family, and your property are secure. Research the local crime rates, safety measures, and if there are neighborhood watch groups in the area. Also take note of street lighting, sidewalks, and traffic conditions that can affect your safety when walking or driving. A safe neighborhood can bring you peace of mind and make you feel comfortable during your daily routine.
Future developments in the area
When buying a home, it's essential to consider the long-term future of the neighborhood. Will your neighborhood experience transformations that may alter your quality of life? Are there planned constructions or road works that could affect your access to amenities, and what's the anticipated timeline for these modifications? Research the neighborhood's zoning regulations, developments, or construction projects to avoid unpleasant surprises.
Choosing the right neighborhood for your dream home is a life-changing decision that requires thorough research and evaluation. You don't want to move into a community that doesn't match your lifestyle and preferences. Doing some legwork ahead of time will increase your confidence in finding the right neighborhood for your family. A fantastic community can make your homeowner experience even more enjoyable, so take the time to get it right.
Find your new home with Williams Homes
We hope you'll consider Williams Homes when it's time to find your family's new home. We build new home communities throughout California, Idaho, Montana, and Texas in places you'll love to live. Learn more about our available quick move-in homes and new home communities at WilliamsHomes.com.