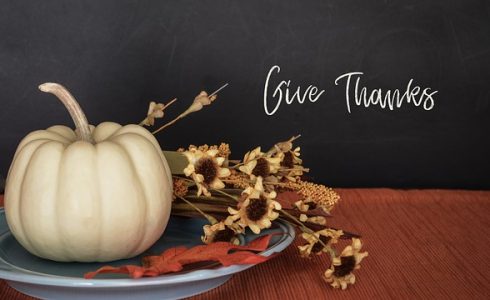 Twenty-twenty is a year like no other, and that means Thanksgiving might look a little different this year. With the CDC recommending we all stay at home and limit the size of our gatherings, some favorite family traditions may be on hold until 2021. But that doesn't mean we can't have a special celebration. From tasty recipes to favorite entertainment options to new ways to connect, we've got a rundown that will help this Thanksgiving be as special as it is unique.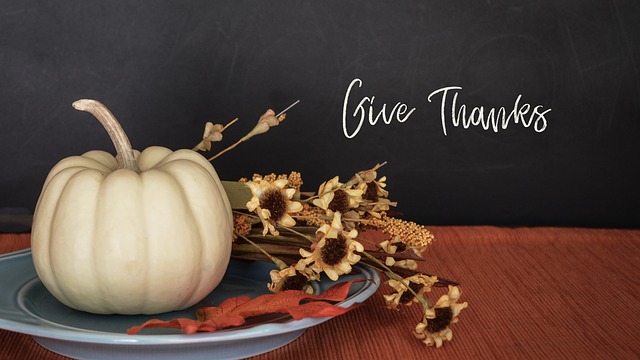 Your Thanksgiving table
Since you're likely to be celebrating on a much smaller scale this year, you might be looking to make some alterations to your table. There are some great ideas here for alternate main dishes, like pot pies and stuffed squashes. If you do want to have turkey without the whole shebang, try grabbing a turkey breast, instead. It cooks fast and will limit the effort, and the endless leftovers.
We love this pumpkin soup recipe for so many reasons—not the least of which is that it only takes a few minutes to make! "Canned pumpkin purée and heavy cream make this soup ultra creamy, while sautéed onion and a hint of pumpkin pie spice lend just the right amount of sweetness," said Good Housekeeping. "A few glugs of chicken broth bring it all together, so make sure you're using your favorite (low sodium!) store-bought brand or good homemade chicken broth."
Is this the year you graduate from the jiggly, canned cranberry sauce to something more sophisticated? Homemade cranberry sauce is surprisingly easy to make, not to mention delicious. This version uses citrus and cinnamon. "Blanching the chopped orange in boiling water before cooking it with the cranberries removes any bitterness from the peel and pith," said Bon Appetit.
You can also support local restaurants in your area by ordering a takeout Thanksgiving meal.
Have a Zoom holiday
At this point, we're all pretty used to having Zoom meetings for work and Zoom get-togethers with friends we haven't been able to see in person. Save a space at the table for your laptop or tablet and enjoy Thanksgiving together. "Set up a virtual happy hour or a video call before, after, or even during your meal with those who can't make it to the table, so they'll feel like they're there," said Oprah Magazine.
Help someone who needs it
There are some safer ways to volunteer in person, and plenty of other ways to help those who are less fortunate this year while social distancing.
Watch holiday-themed entertainment
The Thanksgiving Day Parade and National Dog Show will both go on this year and be televised, although they might also look a little different. It's the perfect time to sit down and enjoy these programs together—or start the tradition of watching them, without the distraction of so much family noise in the house. This is also great time to binge all the Friends Thanksgiving episodes.
Start your holiday decorations
If you usually wait until after Thanksgiving to start putting up your holiday decorations, you've got a great reason to break them out right after dinner this year. If you just bought a new home in a Williams Homes community, you'll have even more reason to get a jump on the festivities.
And here's one more: studies show putting up your holiday decor makes you happier!
"Putting up Christmas decorations early can improve your mood, according to scientists,"  said Business Insider. "Psychoanalyst Steve McKeown explained to Unilad that decorating for Christmas brings up feelings of nostalgia and can evoke strong feelings of childhood."
About Williams Homes
For more information, visit Williams Homes. This renowned builder was founded in 1997 on the principles of integrity, trust, and partnership and has continued to thrive as one of the west's fastest-growing homebuilders. Williams Homes was the proud recipient of the 2013 Builder of the Year Award by the Building Industry Association.
Williams Homes has built and delivered hundreds of homes all over the west in a variety of configurations and price points, building long-lasting relationships with homebuyers who often seek out another home from the builder when it's time to move up or move on.
You can also register on the website to receive updates on any Williams Homes community.