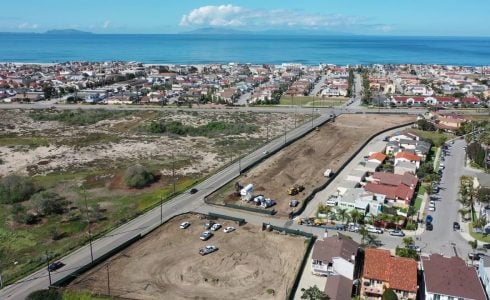 Williams Homes' newest coastal community is underway, and you're going to want to get a jump on buying a great new home in Oxnard before they're all snapped up. If you don't know why this seaside town adjacent to Ventura is a Southern California jewel, here are 8 reasons to move to Oxnard! Register for information today to make sure you don't miss out on the great opportunity to own a home at Shoreline.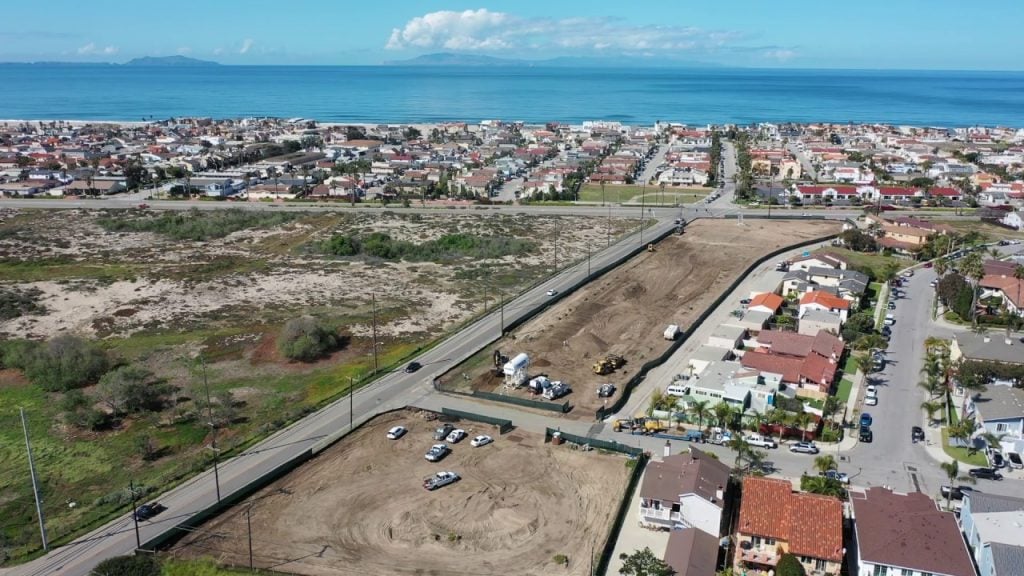 1. It's one of the last affordable beach towns. No, you don't have to spend millions of dollars to live close to the beach. At Shoreline, you can enjoy the ocean breezes from home or stroll to the beach about a mile away to collect seashells, run along the sand, and watch the sun dip into the ocean. Select homes even feature ocean views!
2. It offers a spectacular location. Not only are you super close to the beach, but Oxnard is also convenient to everywhere else you want to be. The Ventura Freeway, Pacific Coast Highway, Highway 232, and California State Route 118 are all easily accessible, making the city commutable to almost anywhere.
3. The employment picture is rosy. Speaking of jobs, Oxnard's economy is driven by sectors including health care, energy, tech, international trade, and agriculture. The city recently estimated that, "As many as 8,700 jobs are on the way once a large swath of agricultural land known as Sakioka Farms is developed," said the Ventura County Star. "Now, we know 1,500 of those jobs will come from Amazon."
Amazon is opening their 75-acre fulfillment center on the land, which is located off Highway 101 between Del Norte Boulevard and Rice Avenue, with completion set for the end of next year. Three-hundred-seventy-five acres will remain at Sakioka Farms zoned for industrial use.
4. The weather is amazing. Where else can you get an average of 354 days of sunshine a year with wafting ocean breezes and comfortable temperatures? While the temps are soaring into the triple digits inland and in the valleys in the summer, it's typically in the 70s in Oxnard.
5. Because it's the beach! Beach-close living is a dream few ever get to make come true. At Shoreline, you can have a new home in Oxnard with access to sandy beach fun right outside your door. "More than 20 miles of beaches grace Oxnard, and most of the 12 individual beaches are scenic and uncrowded. There is good surfing, and some of the most popular beach destinations are Hollywood Beach, Mandalay Beach, Ormond Beach and Oxnard Shores," said Livability.
6. The quality of life is excellent. No wonder everyone from Charlie Chaplin to Cesar Chavez to Pat Sajak to Sonny & Cher have called Oxnard home.
7. The lifestyle is California cool. "Oxnard's laid-back lifestyle and comfortable year-round climate captivates people and persuades them to move here," said California.com.
8. The new-home opportunities are tempting. Shoreline offers a new way of living in Ventura County, with 50 single-family homes boasting coastal contemporary architecture, some with Pacific views. These fresh and modern homes have three bedrooms and two-and-one-half to three and one-half baths.
Open floorplans feature gourmet island kitchens flowing directly into the living spaces, as well as private decks and bonus rooms (per plan). Each home also offers a show-stopping roof deck—the perfect place to gather with friends and family or simply enjoy your new seaside lifestyle.
For more information, visit Williams Homes. This renowned California builder was founded in 1997 on the principles of integrity, trust, and partnership and has continued to thrive as one of the state's fastest-growing homebuilders. Williams Homes was the proud recipient of the 2013 Builder of the Year Award by the Building Industry Association.
Williams Homes has built and delivered hundreds of homes all over the state ranging from $159,000 to in excess of $1,000,000, building long-lasting relationships with homebuyers who often seek out another home from the builder when it's time to move up or move on.