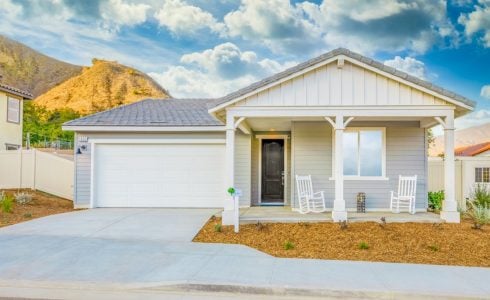 You've heard it again and again: your home is your biggest investment you'll make in your life. It just makes sense to protect it. Whether you're thinking about buying a new home or in the process, you may be wondering about the value of having home insurance. What does it cover? Why do you need it?
Here are some key reasons why its important to have home insurance.
It may be required
Homeowners aren't required to have home insurance by law, like car insurance, but your mortgage lender may require you to have insurance as a condition of receiving financing. Why do lenders require insurance? Because they want to protect the financial investment in the event that it's damaged or destroyed.
Check with your mortgage lender to find out what the minimum requirements are.
Protects your house
When an unexpected disaster happens, your insurance will save you from having to pay fully out-of-pocket to repair or rebuild your home. This coverage includes your home, attached structures like a deck/patio or garage, and detached structures on your property like a shed or fence.
If your home becomes uninhabitable because of damage from a covered event, your home insurance could help cover the costs for temporary housing as your home is repaired.
Protects your belongings
Your home insurance doesn't just protect your home; it also protects everything in your home. Your personal belongings are protected from theft, damage, or loss from a covered event (check your individual policy). This also goes for the belongings you take outside your home, like a laptop or bike.
Protects your liability
Another benefit of home insurance is that if you or a family member are legally responsible for accidentally damaging someone else's property or belongings or injuring someone, your insurance may help cover the cost of repairs, legal fees, or medical bills.
Likewise, if a guest or visitor is hurt while visiting your home, your policy will help pay for any resulting medical bills.
Provides peace of mind
You can't buy true peace of mind but you can get pretty close with home insurance. Home insurance won't prevent damage or loss to your home or belongings, but you can rest assured that you'll be able to handle whatever happens. Your home is your largest investment and it is best to protect it.
With all the benefits that home insurance offers, it will be at the top-of-mind of lists of things needed when buying a new home. Home insurance is a financial safety net to protect you, your family, and your home.