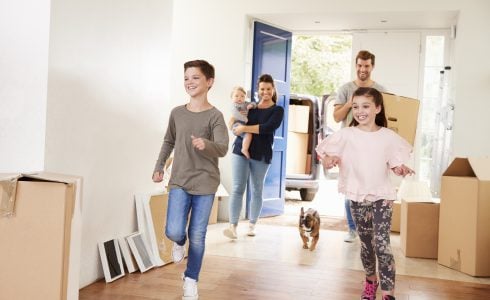 Moving into a new home is an exciting time that can also have some stressful moments. There are many things to factor in when considering the best time to move for you. While any time of the year is a great time to move, here are some benefits to moving during the summer.
Kids are out of school
Most families with school-aged children opt for summer moves to minimize the disruption to their kids' daily routines or studies. This allows your kids time to adjust to their new home and neighborhood before starting school. As a bonus, older children are available to help with the move, whether it's by packing/unpacking or watching younger children.
Prime weather
One of the perks of summer is consistently nice weather. What better way to be welcomed home than a bright, sunshiny day? Coupled with longer days, that means you'll have more daylight hours to complete your move. Even with the summer heat, not having to worry about weather delays will make your move that much easier.
Relaxed work schedule
It's more cost-effective to move during the week so that usually means taking time off work. For most people, the summer is a more opportune time to take off work since this is historically when vacation time is most used.
More housing options
If you need to sell your current home, summer is a great opportunity to do just that. Since people are keen to move and get settled before the fall season, the market is active during this time. Not only will you have an easier time finding a buyer, but you'll also have more options when looking for your new home.
These are just a few of the reasons why summer is a great time to move. Are you ready to make a move into a new home? We have a selection of homes that are available now so you can enjoy the benefits of new construction without the long wait.