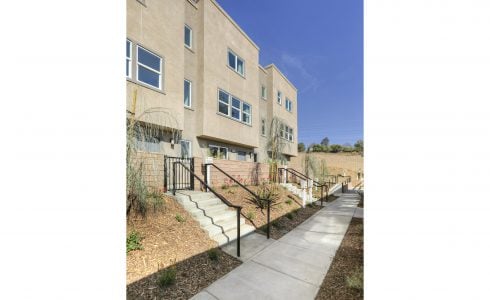 Townhomes are a growing segment in the real estate market. In fact, according to the National Association of Realtors (NAR), townhomes are the second most common home choice among buyers! Townhomes are popular options for buyers, whether you're buying your first home or are looking to downsize. Here are some benefits of owning a townhome and why you should consider buying one.
Affordable homes in desirable neighborhoods
If you desire to live in a popular district or neighborhood, townhomes are a great option. Townhomes are often more affordable than traditional single-family homes in the same location and you can often spring for additional upgrades that you may not have afforded in a house. They make great starter homes for first-time buyers or even for older buyers looking to downsize.
Townhome communities tend to be located in the city or nearby, allowing you to enjoy the fun shopping, dining, and entertainment options larger cities have to offer while still enjoying small-town living.
More ownership
Unlike condominiums, townhome ownership includes the land the home is on in addition to the interior space, just like a traditional detached home. This means you get to make important decisions about upgrades and improvements.
Low maintenance living
Thanks to their compact footprint, townhomes tend to require less maintenance and upkeep than a traditional home. Better yet, most townhome communities take care of the landscaping in communal areas so you don't have to lift a finger to keep them looking nice!
Great resale opportunities
When it's time to sell your home, townhomes tend to be easier to sell than any other home type. Thanks to their popularity with two buyer groups: first-time homeowners and those looking to downsize, you'll be able to find someone interested in a similar living situation.
Townhomes are a great open for those seeking the feel of single-family home living without the extra cost or maintenance. If you're considering buying a townhome, we invite you to check out our community in the Los Angeles region: Tovara West in Sylmar – only a few homes remain so hurry in while they're still available!