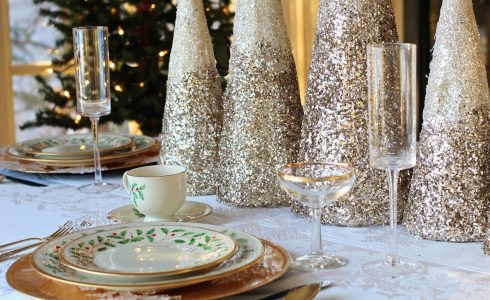 Another year, another ho-hum stuffing and cranberry sauce from a can. Holiday dinners can be so…blah. Maybe this is the year to take it up a notch—or 10. Whether you're hosting or your calendar is filling up with parties and get-togethers and you need ideas for what to bring, we've got some good ones. Make it memorable this year, with these delicious holiday dishes.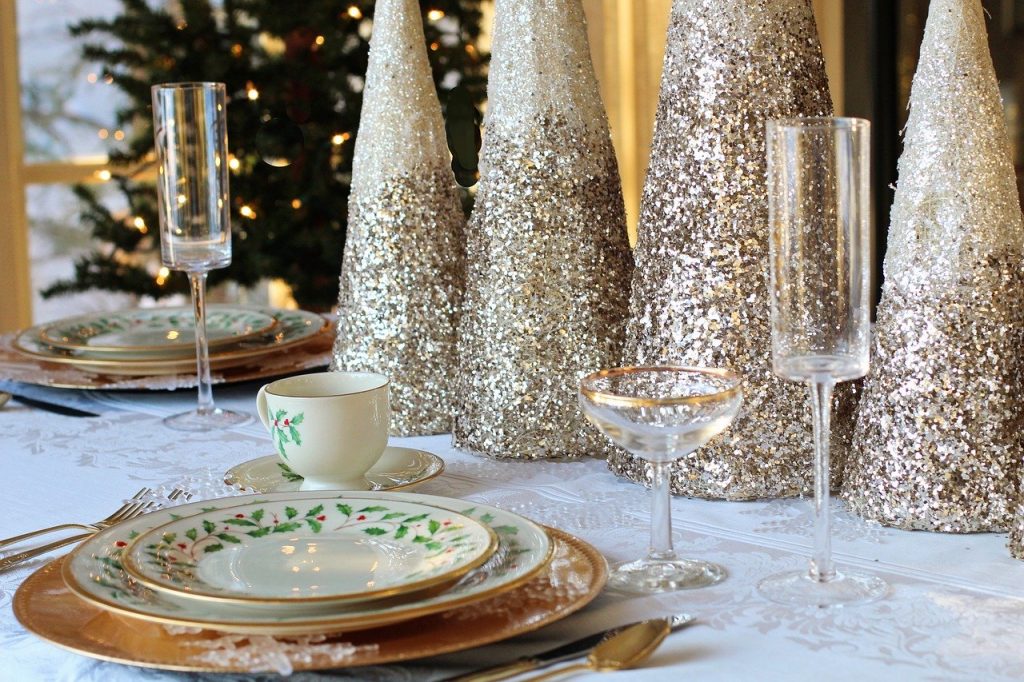 Must-make appetizers
Cranberry Brie Pastry Tarts
When it comes to holiday dishes, we are BIG FANS of baked brie. All that gooey cheese, contrasted with the pungent cranberry and the flaky crust that soaks up all the flavors—Yummmm! The downside is that because it bakes up in one big mass, it's easy to go overboard. That's IF you can even get a piece before it's devoured by everyone else. Plus, some people just aren't fans of the whole community food thing.
The solution: These individual cranberry brie pastry tarts. Even better—they are quick and easy to prepare. "These Cranberry Brie Pastry Tarts are my favorite last-minute appetizer," said Halfbaked Harvest. "They're quick, easy, and most importantly, everyone loves them! Puff pastry, creamy brie, and fresh cranberries all baked together to create the perfect cheese filled mini tarts. Finish each tart off with a little fresh thyme for a festive appetizer that's perfect for holiday entertaining."
Roasted Carrot and Chickpea Dip
There's so much we love about this, aside from the delicious taste:
1. It's healthy—so at least you know you're putting one good-for-you thing in your body!
2. It's vegan, in case you need a meat-, dairy-, and egg-free option for guests.
2. It's exotic, taking the idea of hummus to a spicy, peppery level with a Moroccan twist.
3. It's pretty and perfectly Instagrammable. Don't be surprised if you get extra love on your feed.
"The carrots and chickpeas make this so smooth and, combined with the harissa flavours, make it gorgeously bright orange," said The First Mess. "I love a textural, almost salad-ish mix on top of dips for visual interest and flavour contrast."
Magnificent main dishes
Turkey breasts have grown in popularity holiday dishes for gatherings where a whole turkey is not needed. Cooking the turkey breast doesn't always result in the juiciest bird, however. Jo Cooks has found an answer. "My love for the Instant Pot continues and I have to say that after trying turkey breast roasted in the oven or made in a slow cooker, my favorite way right now is made in the Instant Pot using the high pressure method," she said. "The reason is simple and beside the obvious reason that it's faster. I find that this results in the juiciest turkey breast out of all the other cooking methods."
Bacon and Spinach Stuffed Ribeye Roast
Bring this roast from Bon Appetit to the table and expect a jaw-dropping reaction. Thankfully, it tastes as good as it looks (Thanks, bacon!). It's not the easiest of preparations, but the results are well worth it for a show-stopping main dish.
Savory Sides
Cheesy Brussel Sprouts Casserole
You could simply roast Brussel sprouts with a little olive oil, salt, and pepper for a side that will give you at least one low-cal, vitamin-rich option at the Thanksgiving table, but good luck getting anyone under 21 to try a bite. Make this cheesy (and bacon-y) version and you may be able to convert a few folks to veg lovers.
Sweet potato casserole
Hold the marshmallows! This sweet potato casserole gets its sweetness from brown sugar, its creaminess from butter, and a little crunch from the scattered chopped pecans. It's bound to become a holiday favorite.
Delectable Desserts
Rachel Green's English Trifle
We love sugar. The other things we love: nostalgia and humor. This dessert has all three. So not only will your loved ones eat it up, but they'll also eat it up (Get it?!). Don't be surprised if you're asked for the recipe over and over and then see it on a few friends' tables (or social media feeds!) later on.
For the uninitiated, Rachel's infamous trifle includes: "First there's a layer of ladyfingers, then jam, custard, raspberries, more ladyfingers, beef sauteed with peas and onions, more custard, bananas and whipped cream." Thankfully, Sprinkle Bakes replaced the savory bits with blended, fudge cream-filled cookies that are "pretty near the beefy color." She then used "shaved coconut and green candy-coated chocolate pearls," which made some "pretty cute onions and peas."
For more information and to learn about holiday dishes and new homes all over the west in which to spend your next holiday, visit Williams Homes. This renowned California builder was founded in 1997 on the principles of integrity, trust, and partnership and has continued to thrive as one of the state's fastest-growing homebuilders. Williams Homes was the proud recipient of the 2013 Builder of the Year Award by the Building Industry Association.
Williams Homes has built and delivered hundreds of homes all over the state ranging from $159,000 to in excess of $1,000,000, building long-lasting relationships with homebuyers who often seek out another home from the builder when it's time to move up or move on.
Williams Homes communities include:
Ventura, CA—Rosewood
Single-family homes in Santa Paula
Starting from $554,900
San Luis Obispo, CA—Righetti
Master-planned community in San Luis Obispo
Starting from $749,900
Santa Barbara County, CA—Falcon Heights II—Encore Collection
Single-family homes in Lompoc
Starting from $608,900
Los Angeles County, CA—24 On Centre
Single-family homes in San Pedro
Starting from $799,900
Los Angeles County, CA—Tovara West
Townhomes in Sylmar
Starting from $439,900
Bozeman, MT—West Winds
Single-family homes in Bozeman
Starting from TBD
Bozeman, MT—Willson 16
Townhomes in Bozeman
Starting from $1,190,000
Boise, ID—Forsythia Place
Single-family homes in Boise
Starting from $579,900
You can register for more information about any of these new-home communities or contact a sales professional at Williams Homes.