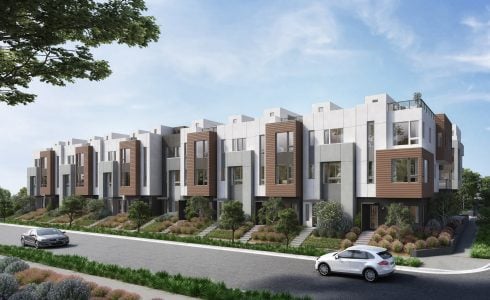 The San Pedro waterfront is in the midst of a renaissance, and as the new $150 million Public Market and other planned developments come closer to fruition, the investment potential in San Pedro continues to rise. This is one of the reasons that new-home buyers are flocking to communities like 24 on Centre from Williams Homes, and looking to get in before the transformation of the city is complete, which will undoubtedly bring skyrocketing prices.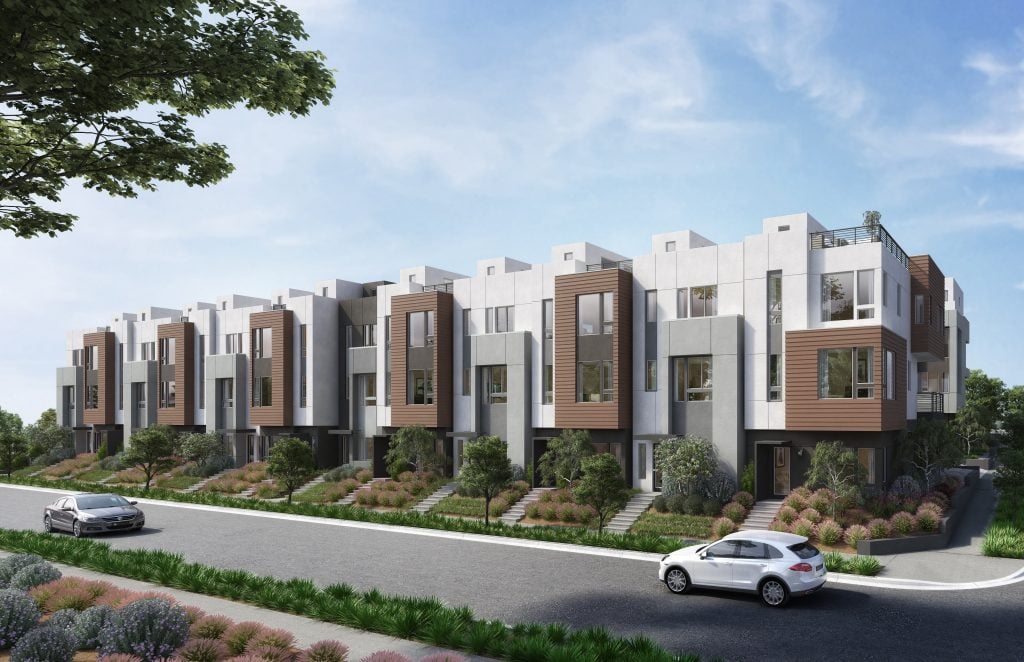 24 on Centre is an exciting community of spacious, single-family new homes in San Pedro just a few blocks from the waterfront, putting buyers right in the heart of one of Southern California's hottest investment zones. Curbed called San Pedro 'the last affordable beach town' last year, but that may not be true for long.
The San Pedro Public Market is a massive new amenity that is set to completely reenergize and reimagine the waterfront. It's one of the most exciting developments in all of Southern California and an easy eight-block walk from 24 on Centre, putting buyers in the catbird seat when it comes to smart real estate purchases—and lifestyle enjoyment.
Port officials have "portrayed a waterfront district that will be virtually transformed within the next five years," said The Daily Breeze. "After years in the planning stages, work on the main, southern portion of the L.A. Waterfront is on the cusp of what port officials said will be a period of ongoing construction and substantial change over the next several year."
The first wave of construction on the San Pedro Public Market is expected to begin in March 2020. "The first phase will be constructed south of the still-open San Pedro Fish Market and will consist of a 60,000 square-foot divided building," they said. "A new 30,000 square-foot space for the Fish Market will be included along with a 17,000 square-foot food hall designed similarly to Los Angeles' Grand Central Market and San Francisco's Ferry Building Marketplace."
Renderings for the project show just how exciting it is going to be, with the side-by-side, finished structures feeding out to the waterfront, a town square and pedestrian promenade, pet-friendly areas, outdoor "dining nodes," fire pit seating, and kids' play zones. "There also will be smaller food and beverage areas and some retail included within the building. A separate container kitchen, including a stage, yard with a dance floor and recreational game areas, will share space on the first-phase footprint, along with an outdoor amphitheater (still pending some permits) for concerts and other events. The area also will offer harbor cruises and water taxis."
Investing in San Pedro's future
The Public Market's developers previously announced they had secured $30 million in equity financing, which kicked off the design and permitting process and prompted an excited response about the investment potential from LA City Councilman Joe Buscaino. "This financing will bring San Pedro Public Market, the LA Waterfront's newest economic driver, another step closer to reality," he said. "This project has already been a major catalyst for investment into San Pedro, and this new financing will continue to incentivize even more investment."
About 24 on Centre
That investment potential that is helping to drive sales and interest in the homes of 24 on Centre, where modern architecture meets open floorplans and coveted features. Homes are priced from the $800s.
24 on Centre offers spacious floorplans with 2 to 4 bedrooms and 2.5 to 3.5 bathrooms in 1,802 to 2,126 square feet, with expansive island kitchens that are wide open to the great rooms and dining rooms, flex rooms (per plan), luxurious master suites, attached two-car garages, and expansive rooftop decks featuring breathtaking views of the ocean and harbor.
The community puts the spotlight on the best of South Bay living, within a block or two from tons of restaurants, bars, shops, fitness options, the theatre, and other conveniences. It is located just over two miles from the iconic Korean Bell of Friendship, the Cabrillo Marine Aquarium, and Cabrillo Beach, and commuting to Downtown L.A., Long Beach, or anywhere in the South Bay is also a breeze.
For more information about these new homes near the San Pedro waterfront, visit Williams Homes. This renowned California builder was founded in 1997 on the principles of integrity, trust, and partnership and has continued to thrive as one of the state's fastest-growing homebuilders. Williams Homes was the proud recipient of the 2013 Builder of the Year Award by the Building Industry Association.
Williams Homes has built and delivered hundreds of homes all over the state ranging from $159,000 to in excess of $1,000,000, building long-lasting relationships with homebuyers who often seek out another home from the builder when it's time to move up or move on.
You can also register for updates on the community here.