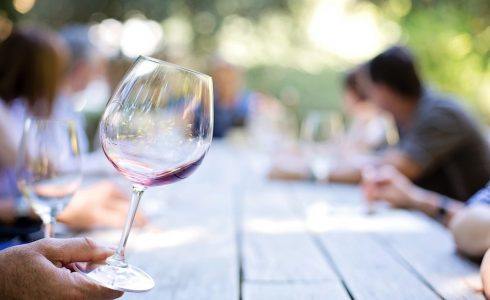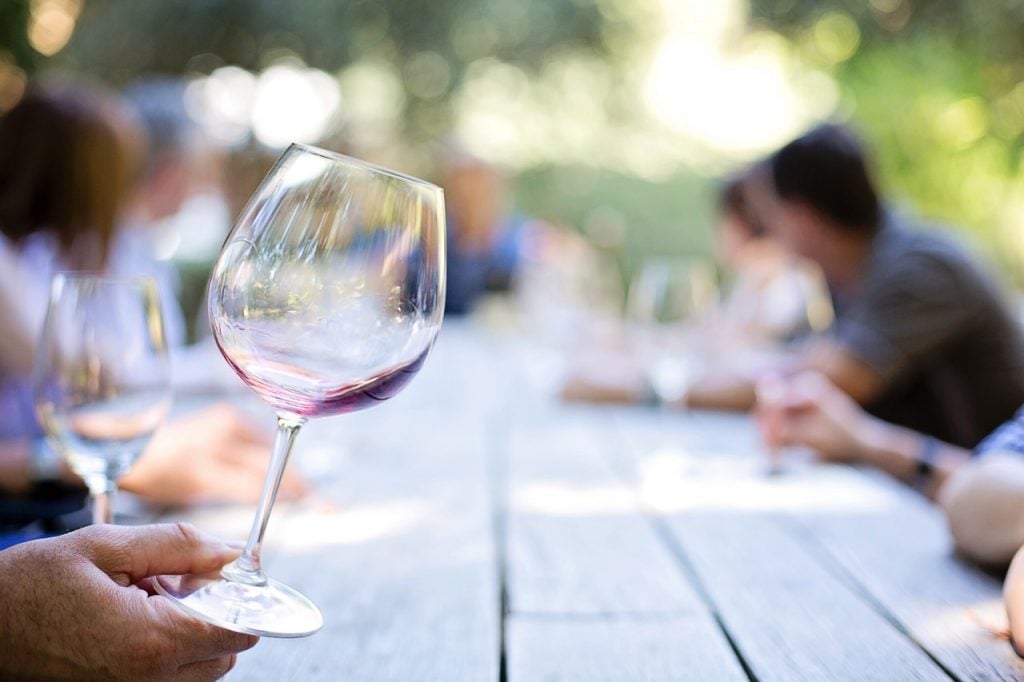 The Central Coast has a way of getting to you. For many, it's a weekend jaunt, or even a quick stop at one of the many San Luis Obispo wineries that first introduces them to all that the area has to offer. It's not surprising that once they get a taste, they don't want to leave.
"From the palatial digs of Hearst Castle in the north to the soft sands of Pismo Beach on the southern end, the coastline of San Luis Obispo County has been a vacationer's paradise for more than a century," said WineEnthusiast. "Beachcombing, surfing, hiking, cycling and kayaking present endless outdoor opportunities for all ages. And thanks to the thriving wine countries of Edna Valley and Paso Robles, which sit slightly inland, the college town of San Luis Obispo is now home to culinary gold. Add the quaint villages of Arroyo Grande, Avila Beach, Cayucos and Cambria, and it's no wonder why so many tourists wind up locals." 
The fall is a beautiful time to explore San Luis Obispo wineries, and there are tons of events that put wine in the spotlight. Whether you're planning a visit to San Luis Obispo or already live locally and want the latest details on upcoming winery events, we've got the info.
Events
Graze & Sip: SLO Co Farm Trail at SLO Provisions—October 17, 5:30–7:30pm, SLO Provisions
This unique event is a celebration of locally grown food and drinks. "Find your taste as you graze & sip, experiencing the flavors of the SLO Co Farm Trail, as curated by SLO Provisions," they said. "Food & wine will be scattered about, similar to the very dots on the map that these farms and purveyors represent." Savory and sweet bites will be paired with wines from Ranchero Cellars, Vines on the Marycrest, and Circle B Cellars.
50% Wine Tuesdays—October 22, 11am–9pm, Novo Restaurant
Tuesday, Oct. 22 (or any Tuesday, for that matter!) is a great time to discover why Novo is one of the Central Coast's favorite restaurants. All day long, diners can enjoy 50% off all bottles of wine $199 and under, with the purchase of food.
The Fableist Wine-Rail Excursion—October 18, 3–9pm, SLO Amtrak Station
Ride the rails of the Amtrak Coast Starlight and enjoy the sights on your way to The Fableist Wine Co.—and partake in the Train Wreck Friday party when you get there. Entertainment, wine-tasting and live music by The JD Project sounds pretty good to us!
Backyard Dinner at the Apple Farm—October 25, 6–9pm, Apple Farm
The Backyard Winemaker Dinner Series typically features food and wine pairings on the Apple Farm's heated garden patio. This special event is their Craft Beer Edition, with a five-course farm-to-table dinner, a "tour" of California craft beer, and live acoustic music.
Harvest on the Coast—November 1–3, Central Coast
"Celebrate a coastal harvest with our winemakers, local chefs, tasting room staff, and friends while stocking your cellar for the holidays," they said. "Individual events include the Crafted on the Coast Winemaker Dinner and the Grand Tasting & Live Auction.
Tastings
If you're looking to go wine tasting in San Luis Obispo, you can't pick a better time than right now. Actually, with beautiful weather all year long, you'll be hard-pressed to find a time that's not ideal. As for the "where," WineEnthusiast has some suggestions.
"Estates like Baileyana, Chamisal Vineyards, Claiborne & Churchill, Edna Valley Vineyard, Kynsi Winery, Talley Vineyards and Tolosa are just minutes apart on bucolic country roads off of Highway 227 and Orcutt Road, and each offers the classic tasting experience amid the vines," they said. "There's a small urban scene starting to bubble in southeastern SLO, home to both Refugio Ranch Vineyards and Stephen Ross, where veteran vintner Stephen Ross Dooley pours a wide variety of options. To cast a wider net, try Tastes of the Valleys in Pismo, where co-owner Ash Mehta usually has more than 20 local bottles by the glass. Or check out The Station in SLO, where tasting, food pairing and educational events happen almost daily in a converted gas station."
For more information about San Luis Obispo wineries, visit Righetti. The newest masterplanned community from Williams Homes, Righetti in San Luis Obispo offers two exciting collections of spacious single-family homes featuring classic California architecture and modern floorplans in a coveted, coastal-close setting. Righetti has quickly become the Central Coast's favorite new community, adding to SLO's reputation as the happiest place in America.
Righetti's two new offerings have added another layer of enticement to SLO, with its casual, family-friendly vibe, great schools, ample recreation, culture, and entertainment, and dynamic downtown. The Arroyos is an exceptional community of custom-quality, single-level and two-story view-oriented homes with three to four bedrooms and two and one-half to three-baths in 1,684 to 2,534 square feet. These homes feature gourmet kitchens with LG stainless steel appliances and Quartz countertops that open into generous living areas, and tankless water heaters and Tesla Solar Systems (structured as a lease with purchase option).
The Paseos' stunning new single-story and two-story homes offer 1,624 to 2,125 square feet of beautifully designed living space with three to four bedrooms, two and one-half to three-baths, and a focus on indoor-outdoor living. Chef's kitchens boast GE stainless steel appliance packages, white thermofoil cabinets with designer hardware, and Quartz countertops, and flow easily into the home's great rooms and dining areas.
You can learn more about these homes, and Williams Homes' communities scattered throughout the West's best locations, here. This renowned California builder was founded in 1997 on the principles of integrity, trust, and partnership and has continued to thrive as one of the state's fastest-growing homebuilders. Williams Homes was the proud recipient of the 2013 Builder of the Year Award by the Building Industry Association.
Williams Homes has built and delivered hundreds of homes all over the state ranging from $159,000 to in excess of $1,000,000, building long-lasting relationships with homebuyers who often seek out another home from the builder when it's time to move up or move on.
You can also register to receive updates about Righetti here.